Exterior Remodeling Visualizer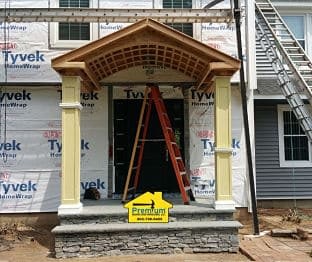 Exterior Remodeling Custom Work
From custom copper trim to stone work or whatever you're thinking? Let us help you bring your remodeling project to life. In our 29 years in the exterior remodeling business we have the design and installation skills you're looking for.
4 Easy Ways to Contact Us
Call Us
Someone is here to take your call
24 hours a day / 7 days a week.
Text or Message Us
You can text us at this number
203-735-5450
Email Us
Email us for more information
Book Us
You can book a Free, Easy Estimate with us here, in 2 minutes or less
Contact Us
Give us a call to Start a Free Quote
Office Location
457 North Main St.                       Naugatuck, CT. 06770
Open Hours
Monday - Saturday: 8am - 4:30pm
Sunday Closed
Our Service Areas in Connecticut
Ansonia, CT | Beacon Falls, CT | Bethany, CT | Bethel, CT |Bethlehem, CT | Branford, CT | Bridgewater, CT | Bristol, CT | Brookfield, CT | Cheshire, CT | Danbury, CT |Derby, CT | East Haven, CT | Goshen, CT | Hamden, CT | Harwinton, CT | Kent, CT | Litchfield, CT | Meriden, CT | Middlebury, CT | Milford, CT | Monroe, CT | Naugatuck, CT | Newtown, CT | New Fairfield, CT | New Haven, CT| New Milford, CT | North Branford, CT | North Haven, CT | Orange, CT | Oxford, CT | Plymouth, CT | Preston, CT | Prospect, CT | Roxbury, CT | Seymour, CT | Sharon, CT | Shelton, CT | Sherman, CT | Southbury, CT | Southington, CT | Stratford, CT | Thomaston, CT | Torrington, CT | Trumbull, CT | Wallingford, CT | Washington, CT | Waterbury, CT | Watertown, CT | West Haven, CT  | Wolcott, CT | Woodbridge, CT | Woodbury, CT