Our Roofing Services in Seymour, CT

Our Seymour roofing company can help with roof inspections, roof repairs or complete roof replacement. We're experts in exterior remodeling. You can count on us to do it right. We use only the best roof shingles that we know will stand the test of time. Our Seymour customers tell us one of the best things about our business is we are a complete exterior remodeling company. That means our services include roofing, siding, windows, doors, decks, gutters and more. Our craftsman know how all the parts of your home work together with your roof. The benefit of that is we know how each project properly ties into each other so you recieve the best looking, best built project possible. Not to worry, we also take care of the building permit and inspections.
Our Roofing Services Include
New Roof Installations
Roof Repairs
Roof Ventilation & Power Vents
Roof Inspections
Roof Storm / Wind Damage
Chimney Flashing
Storm Repairs
Vinyl Siding Seymour CT

Our vinyl siding installation services are unique to the area. Many of our Seymour customers prefer a new unique look for their homes. A cookie cutter aproach is not desired in most cases. Our in house design and installation skills are unmatched in the Seymour area making us the preferred siding company. With 29 years in the business of exterior remodeling we can design and install unique projects at a reasonable cost. We have over 120 siding and trim colors with a dozen profiles and textures. We use only high quality materials that we know will stand the test of time. If you're considering vinyl siding for your Seymour home contact us for a Free, Easy Estimate.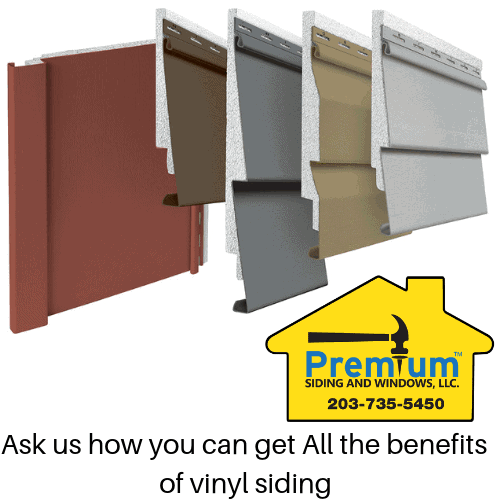 Replacement Windows Seymour, CT
Replacing your windows adds a lot of value to your home. Everyone has one or two good reasons to replace their windows. Energy efficiency is one reason. Operating the windows and ease of cleaning is another. Curbside or the view from inside may be another. We offer the complete line of Andersen windows. Andersen windows are more affordable than you think. Get a Free estimate with no sales pressure for your Seymour home today!
4 Easy Ways to Contact Us
Call Us
Someone is here to take your call
24 hours a day / 7 days a week.
Text or Message Us
You can text us at this number
203-735-5450
Email Us
Email us for more information
Book Us
You can book a Free, Easy Estimate with us here, in 2 minutes or less
Message Us
Get In touch below. Ask Any Question or Start a Free Quote
Office Location
457 North Main St.                       Naugatuck, CT. 06770
Open Hours
Monday - Saturday: 8am - 4:30pm
Sunday Closed
Our Service Areas in Connecticut
Ansonia, CT | Beacon Falls, CT | Bethany, CT | Bethel, CT |Bethlehem, CT | Branford, CT | Bridgewater, CT | Bristol, CT | Brookfield, CT | Cheshire, CT | Danbury, CT |Derby, CT | East Haven, CT | Goshen, CT | Hamden, CT | Harwinton, CT | Kent, CT | Litchfield, CT | Meriden, CT | Middlebury, CT | Milford, CT | Monroe, CT | Naugatuck, CT | Newtown, CT | New Fairfield, CT | New Haven, CT| New Milford, CT | North Branford, CT | North Haven, CT | Orange, CT | Oxford, CT | Plymouth, CT | Preston, CT | Prospect, CT | Roxbury, CT | Seymour, CT | Sharon, CT | Shelton, CT | Sherman, CT | Southbury, CT | Southington, CT | Stratford, CT | Thomaston, CT | Torrington, CT | Trumbull, CT | Wallingford, CT | Washington, CT | Waterbury, CT | Watertown, CT | West Haven, CT  | Wolcott, CT | Woodbridge, CT | Woodbury, CT