Gutter Company CT
Seamless Gutter Installations
5″ & 6″ Seamless gutter systems
New Seamless Gutter Installation

We have 32 years of seamless gutter installations in Connecticut. We know exactly which gutter system will work best for your home. Gutters are a very important on the exterior of your home. A gutters job is to divert water away from your home. Some common gutter problems we see are improperly installed gutters, poor gutter layout and incorrect size of gutters and downspouts. Sometimes gutters are just past their life and they need replacing.
Gutter Installation Services We Offer:
.032 Gauge Heavy Duty Seamless Gutters
Gutters Available in 14 Colors
Gutter Sizes in 5″ and 6″
Downspouts in 2″ x 3″ and 3″ x 4″ Sizes
Gutter Installations
Gutter Repairs
Gutter Systems
When changing your gutters, it's always a good idea to look at making a redirect if water is currently going to an undesired place around your home. Also keep in mind if your gutters drain into an underground pipe do you know where it drains to? Do you suspect it clogged? When we design and install a new gutter installation for your Connecticut home you can be sure you will get the performance and longevity out of your new gutter system. We can install new gutters on most roof types, contact us for a free gutter estimate
Gutter Repair Service
Sometimes we see a customer that just needs a gutter repair. There can be one gutter with a mounting problem or a downspout with a seam failure. We never sell you what you don't need. We have solutions for your gutter problem. Just contact us and we'll come out to your home and take a look, for Free. We can be contacted by calling us, texting us, emailing us or by booking a free gutter estimate here online.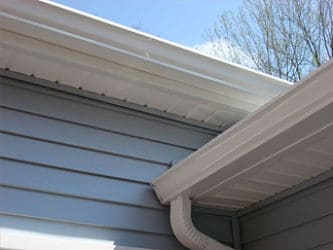 Seamless Gutter Colors
Seamless Gutter and downspout color can have a big impact on the look of your home. We offer 15 seamless gutter and downspout colors to choose from. Sometimes gutter and downspout color can really make a nice contrast to help compliment the trim and siding colors on your home. Keep in mind its good to get an actual sample of the gutter coil to make a color choice. Looking online or in a brochure doesn't show you the true color of the gutter or downspout material. We have samples in stock of all the gutter and downspout colors. Our exterior remodeling expertise can assist you in anyway with your gutter project.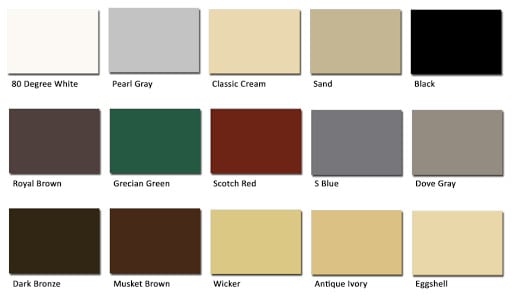 4 Easy Ways to Contact Us
Call Us
Someone is here to take your call
24 hours a day / 7 days a week.
Text or Message Us
You can text us at this number
203-735-5450
Email Us
Email us for more information
Book Us
You can book a Free, Easy Estimate with us here, in 2 minutes or less
Message Us
Give Us a Call to Start a Free Quote
Office Location
457 North Main St.                       Naugatuck, CT. 06770
Open Hours
Monday - Saturday: 8am - 4:30pm
Sunday Closed
Our Service Areas in Connecticut
Ansonia, CT | Beacon Falls, CT | Bethany, CT | Bethel, CT |Bethlehem, CT | Branford, CT | Bridgewater, CT | Bristol, CT | Brookfield, CT | Cheshire, CT | Danbury, CT |Derby, CT | East Haven, CT | Goshen, CT | Hamden, CT | Harwinton, CT | Kent, CT | Litchfield, CT | Meriden, CT | Middlebury, CT | Milford, CT | Monroe, CT | Naugatuck, CT | Newtown, CT | New Fairfield, CT | New Haven, CT| New Milford, CT | North Branford, CT | North Haven, CT | Orange, CT | Oxford, CT | Plymouth, CT | Preston, CT | Prospect, CT | Roxbury, CT | Seymour, CT | Sharon, CT | Shelton, CT | Sherman, CT | Southbury, CT | Southington, CT | Stratford, CT | Thomaston, CT | Torrington, CT | Trumbull, CT | Wallingford, CT | Washington, CT | Waterbury, CT | Watertown, CT | West Haven, CT  | Wolcott, CT | Woodbridge, CT | Woodbury, CT