Our Gutter Company Services in Southbury CT
Gutter Repairs, Seamless Gutters, Gutter Installations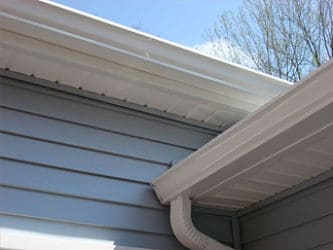 Our Gutter Company Services in Southbury CT

Our gutter company serves Southbury CT with all your gutter needs. From gutter repairs to new gutter system design and installations. We've been in the local gutter business for 29 years. As exterior remodelers we know how your gutters work with and how they protect your home from water damage. Southbury has it's own share of Connecticut weather and your gutters are very important. We can inspect your current gutter system for problems and recommend and do the proper fix. When we're working in Southbury CT we like to stop at  Denmo's Drive In for lunch, their burgers are really good!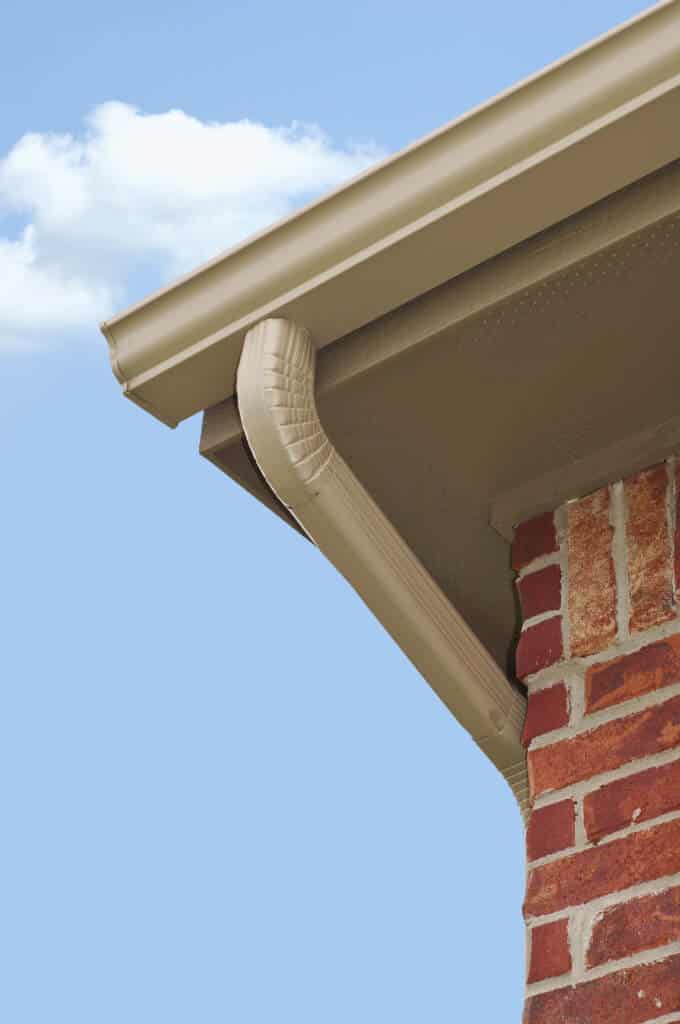 Gutter Repairs for Southbury CT

Southbury homes need gutter repairs when one section of gutter or downspout is damaged or not working correctly. Sometimes we see that a gutter has pulled away from the house due to age, extensive amount of debris in gutters or improper installation. Tree damage is another common problem that a gutter repair can fix. Each problem is different and requires the correct fix. That's why it's a good idea to have us come out to your Southbury CT home and have a look at your gutters. The gutter inspection and estimate is Free.
New Gutter Installations for Southbury CT homes

Your Southbury CT home might need a New Gutter system installed. New gutter installations are needed when your old gutter system is failing or has failed. When we install a new gutter system in Southbury we desgn it from scratch to be sure that it will perform like it should in any rain storm. We have 5″ and 6″ seamless gutters with the correct size downspouts for a trouble free gutter system. We also have 14 colors of gutters and downspouts to compliment any home. All of our gutters are seamless and we make them right onsite. We offer gutter guards as well to end gutter cleaning.

Seamless Gutter Installation Discount coupon for Southbury CT Homeowners. Take advantage of this offer. Print or take a picture with your phone and present it at the time of your estimate.
100% Financing Available
Ask us about financing All or Part of your new home improvement project
4 Easy Ways to Contact Us
Call Us
Someone is here to take your call
24 hours a day / 7 days a week.
Text or Message Us
You can text us at this number
203-735-5450
Email Us
Email us for more information
Book Us
You can book a Free, Easy Estimate with us here, in 2 minutes or less
Contact Us
Get Your Project Going, Give Us a Call to Start a Free Quote
Office Location
457 North Main St.                       Naugatuck, CT. 06770
Open Hours
Monday - Saturday: 8am - 4:30pm
Sunday Closed
Our Service Areas in Connecticut
Ansonia, CT | Beacon Falls, CT | Bethany, CT | Bethel, CT |Bethlehem, CT | Branford, CT | Bridgewater, CT | Bristol, CT | Brookfield, CT | Cheshire, CT | Danbury, CT |Derby, CT | East Haven, CT | Goshen, CT | Hamden, CT | Harwinton, CT | Kent, CT | Litchfield, CT | Meriden, CT | Middlebury, CT | Milford, CT | Monroe, CT | Naugatuck, CT | Newtown, CT | New Fairfield, CT | New Haven, CT| New Milford, CT | North Branford, CT | North Haven, CT | Orange, CT | Oxford, CT | Plymouth, CT | Preston, CT | Prospect, CT | Roxbury, CT | Seymour, CT | Sharon, CT | Shelton, CT | Sherman, CT | Southbury, CT | Southington, CT | Stratford, CT | Thomaston, CT | Torrington, CT | Trumbull, CT | Wallingford, CT | Washington, CT | Waterbury, CT | Watertown, CT | West Haven, CT  | Wolcott, CT | Woodbridge, CT | Woodbury, CT