Premium Siding & Windows is a Connecticut Mastic Elite Siding Contractor
Mastic Siding in Connecticut
Mastic Siding is a favorite with Connecticut homeowners. With Mastic's wide selection of siding and accessories its easy for Connecticut homeowners to find a Mastic siding to match or compliment their home. With Connecticut's wide range of home styles not just any siding will do. From Cedar Discovery shake siding to Ovation clapboard siding Connecticut homeowners are sure to find a Mastic siding color and style to fit their home and their budget. With our 28 years of vinyl siding design and installation knowledge, we are here for you every step of the way to help you make the best decisions for you and your home. 
Mastic Cedar Discovery in Connecticut
Cedar Discovery shake and shingle siding with its authentic look in Hand Split Shake, 7″ Perfection Shingle, Perfection Shingle Triple 5″ and Half-Round your sure to find a style for your Connecticut home. With 40 siding colors to choose from and an assortment of complimenting accessories we can help you design the exterior of your Connecticut home into the home you dreamed of. Its all possible with Mastic Cedar Discovery, Connecticut's favorite siding. Contact us today for Mastic Cedar Discovery siding prices for your Connecticut home.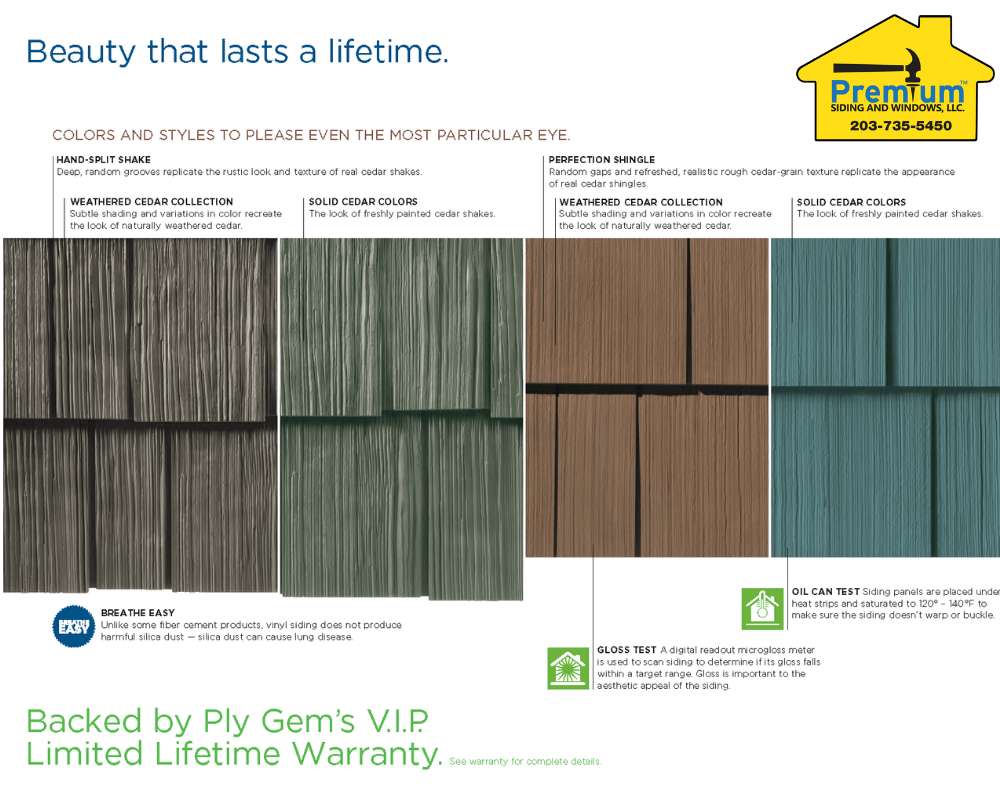 Mastic Structure Siding Connecticut
Structure Home Insulation System Siding for Connecticut homes is like a continuous blanket of thick insulation with the broad flat faces of traditional siding. With 300% more impact resistance and fewer and flatter seams Mastic Structure Siding is a Connecticut homeowner favorite with its 50% recycled content. With 25 colors and a lifetime warranty with hail protection Mastic Structure siding is worth a look for your Connecticut home. Get Mastic Structure siding prices for your Connecticut home, Contact us today!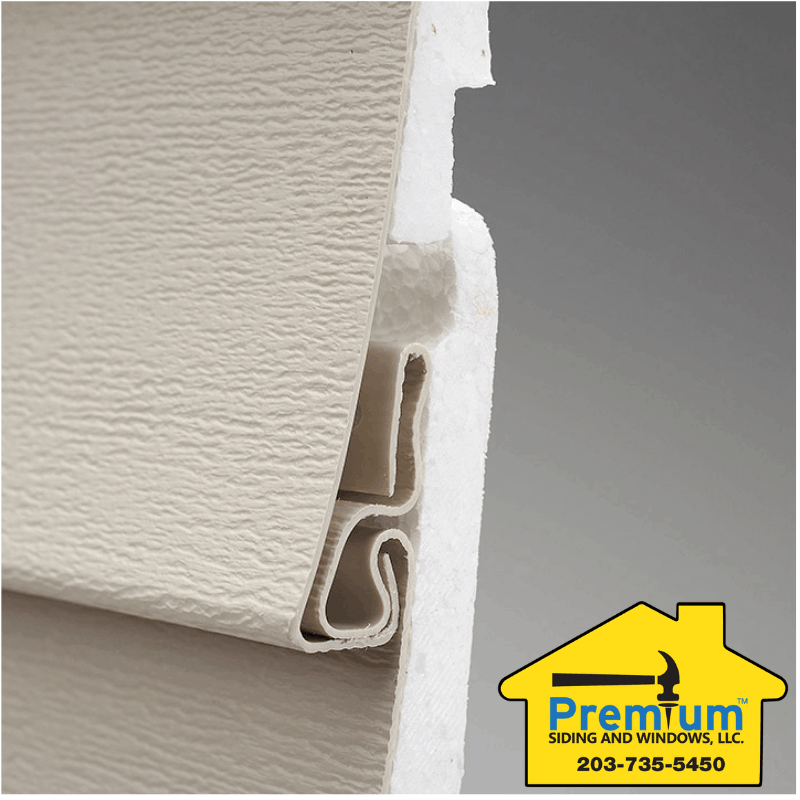 Mastic Quest Siding Connecticut
Quest Siding for Connecticut homes is the top vinyl siding in it's category. Quest siding comes in long lengths up to 25'6″ long and it has a 240 mph wind rating. Add the .046 thickness, the 35 siding colors and protection from Mastic sidings V.I.P Limited Lifetime Warranty and you have a beautiful, durable, well protected vinyl siding any Connecticut homeowner would be proud to have on their home. Mastic Quest siding is also affordable and is available with Energy Star Rated insulation. So if you're ready to get siding prices, let us put together a Mastic Quest siding package for your Connecticut home today.
Mastic Ovation Siding Connecticut
Ovation Siding is a great choice for Connecticut homeowners on a budget but want a quality vinyl siding. With Ovation's 21 siding color choices it has the widest siding color collection in its class. Ovation siding is a .042 vinyl siding with a 195 mph wind rating. Ovation siding never needs paint and has a full 9/16″ panel projection. Mastic Ovation siding is available with Energy Star Rated insulation so you get all the benefits of installing vinyl siding on your Connecticut home. If you're getting vinyl siding prices in Connecticut give us a call. Let us put together an Ovation Siding package for you today.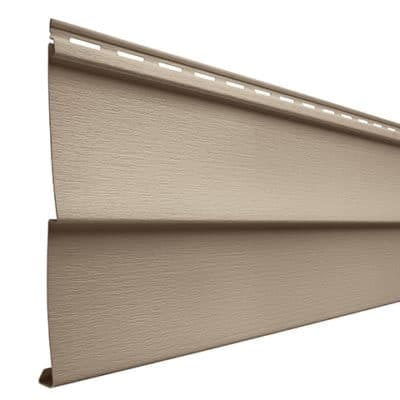 100% Financing Available
Ask us about financing All or Part of your new home improvement project
4 Easy Ways to Contact Us
Call Us
Someone is here to take your call
24 hours a day / 7 days a week.
Text or Message Us
You can text us at this number
203-735-5450
Email Us
Email us for more information
Book Us
You can book a Free, Easy Estimate with us here, in 2 minutes or less
Message Us
Get In touch below. Ask Any Question or Start a Free Quote
Office Location
457 North Main St.                       Naugatuck, CT. 06770
Open Hours
Monday - Saturday: 8am - 4:30pm
Sunday Closed
Our Service Areas in Connecticut
Ansonia, CT | Beacon Falls, CT | Bethany, CT | Bethel, CT |Bethlehem, CT | Branford, CT | Bridgewater, CT | Bristol, CT | Brookfield, CT | Cheshire, CT | Danbury, CT |Derby, CT | East Haven, CT | Goshen, CT | Hamden, CT | Harwinton, CT | Kent, CT | Litchfield, CT | Meriden, CT | Middlebury, CT | Milford, CT | Monroe, CT | Naugatuck, CT | Newtown, CT | New Fairfield, CT | New Haven, CT| New Milford, CT | North Branford, CT | North Haven, CT | Orange, CT | Oxford, CT | Plymouth, CT | Preston, CT | Prospect, CT | Roxbury, CT | Seymour, CT | Sharon, CT | Shelton, CT | Sherman, CT | Southbury, CT | Southington, CT | Stratford, CT | Thomaston, CT | Torrington, CT | Trumbull, CT | Wallingford, CT | Washington, CT | Waterbury, CT | Watertown, CT | West Haven, CT  | Wolcott, CT | Woodbridge, CT | Woodbury, CT