What we do
Complete Siding Prices for Oxford, CT
Getting Vinyl Siding Prices in Oxford, CT
Vinyl siding prices in Oxford, CT can vary from house to house depending on their size and their design. But there are other factors that determine vinyl siding prices in Oxford, CT. Vinyl siding installation. The installation and who is doing it is the most important part of the project. There are many procedures and techniques used in vinyl siding installations, take a look at the siding companies work.
For most homes vinyl siding prices in Oxford, CT will be most influenced by the vinyl siding materials. Some of the things that come into play are:
Thickness of the vinyl siding. Depending on the quality and style of the vinyl siding used thickness of the siding panels can range from .040 to .125 in thickness. Thicker vinyl siding is of course more durable and typically looks better on your home with it's more pronounced reveal and straightness on the wall. 

Color of the vinyl siding. Darker vinyl siding colors can change vinyl siding prices. The darker earthy tones are little more pricey, but very popular and look great. Price differences are often small and certainly worth it as the right color siding and trim really make the project pop.

Longer length or seamless siding can move vinyl siding prices up a little or a lot depending on the siding style. But can also greatly enhance the look of your Oxford home. Not everyone notices seams but they can be greatly reduced or eliminated. Ask us how?

Stronger vinyl siding locks increase wind resistance up to 240 mph. All of our vinyl sidings have excellent wind ratings and is standard on our long length and standard length vinyl siding.

The insulation used under your vinyl siding varies greatly. This is very important, spend some time researching this. Our insulated vinyl siding is Energy Star Rated in Oxford, CT. It has a great R value, is breathable and is guaranteed to perform. Ask us to see the warranty

Vinyl siding trim used in your siding installation can really make your home stand out. We have many options of vinyl siding trim for you to choose from. From vinyl, aluminum and PVC trim. The right vinyl siding trim choice will really make a big impact on the final look of your home. Take your time looking at trim, Don't worry we will help you every step of the way.

Vinyl siding warranties with lifetime labor and material coverage that are transferable to the next owner if you ever decide to sell your home. Our siding warranties also include color fading protection and on some of our vinyl sidings have hail protection too! The best warranties are transferable to the next owner if you ever decide to sell your Oxford home. This passes on a lot of value to the next owner.
As you can see vinyl siding prices in Oxford, CT can seem a little complicated, but it's not. We are here to help you and guide you all the way. From the vinyl siding insulation to vinyl siding color and trim selection. We will help you make a wise choice with a beautiful look for your home that will last a lifetime and that fits your budget too. We look forward to hearing from you.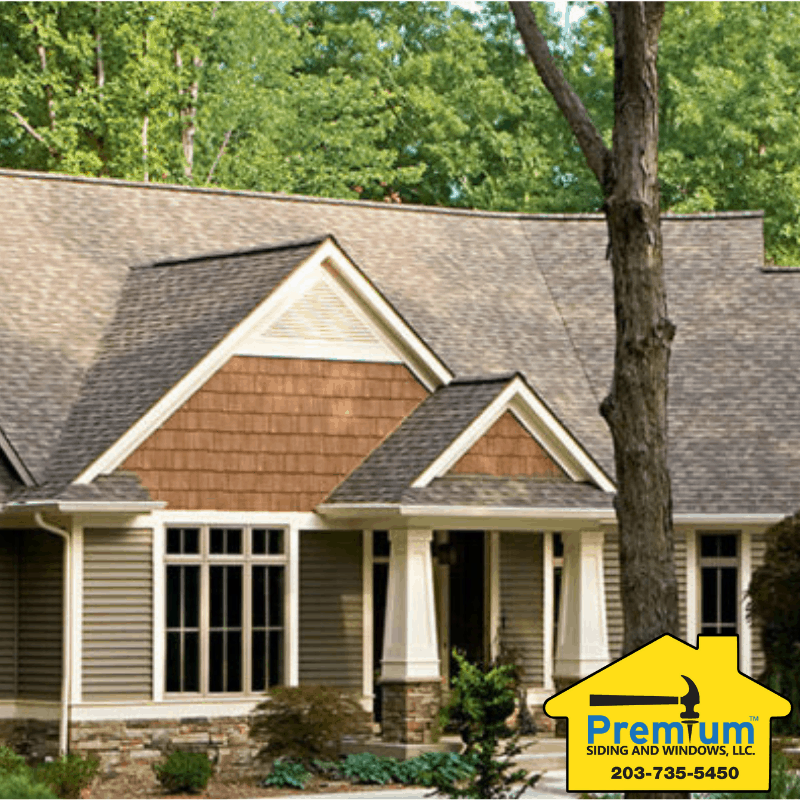 4 Easy Ways to Contact Us
Call Us
Someone is here to take your call
24 hours a day / 7 days a week.
Text or Message Us
You can text us at this number
203-735-5450
Email Us
Email us for more information
Book Us
You can book a Free, Easy Estimate with us here, in 2 minutes or less
Message Us
Get In touch below. Ask Any Question or Start a Free Quote
Office Location
457 North Main St.                       Naugatuck, CT. 06770
Open Hours
Monday - Saturday: 8am - 4:30pm
Sunday Closed
Our Service Areas in Connecticut
Ansonia, CT | Beacon Falls, CT | Bethany, CT | Bethel, CT |Bethlehem, CT | Branford, CT | Bridgewater, CT | Bristol, CT | Brookfield, CT | Cheshire, CT | Danbury, CT |Derby, CT | East Haven, CT | Goshen, CT | Hamden, CT | Harwinton, CT | Kent, CT | Litchfield, CT | Meriden, CT | Middlebury, CT | Milford, CT | Monroe, CT | Naugatuck, CT | Newtown, CT | New Fairfield, CT | New Haven, CT| New Milford, CT | North Branford, CT | North Haven, CT | Orange, CT | Oxford, CT | Plymouth, CT | Preston, CT | Prospect, CT | Roxbury, CT | Seymour, CT | Sharon, CT | Shelton, CT | Sherman, CT | Southbury, CT | Southington, CT | Stratford, CT | Thomaston, CT | Torrington, CT | Trumbull, CT | Wallingford, CT | Washington, CT | Waterbury, CT | Watertown, CT | West Haven, CT  | Wolcott, CT | Woodbridge, CT | Woodbury, CT